︎ Answers / Branding / Art & Creative Direction, Branding, Web Design & Motion / 2019
Answers is an art exhibition by Obvious Collective, a group of researchers centered in artificial intelligence and machine learning. Their main goal is to normalize the use of this technology and make it closer to people. They decided to produce a collection of artworks using Generative Adversarial Networks (GANs), which are Machine Learning algorithms that generate images.

The concept of the project was to create an identity for the exhibition based in artificial intelligence.
This is a responsive layout that adapts itself based in the content the designer needs to add, such as photos, videos, text or different types of presets.

The layout will change everytime a block is added adapting to the content, providing the best possible design.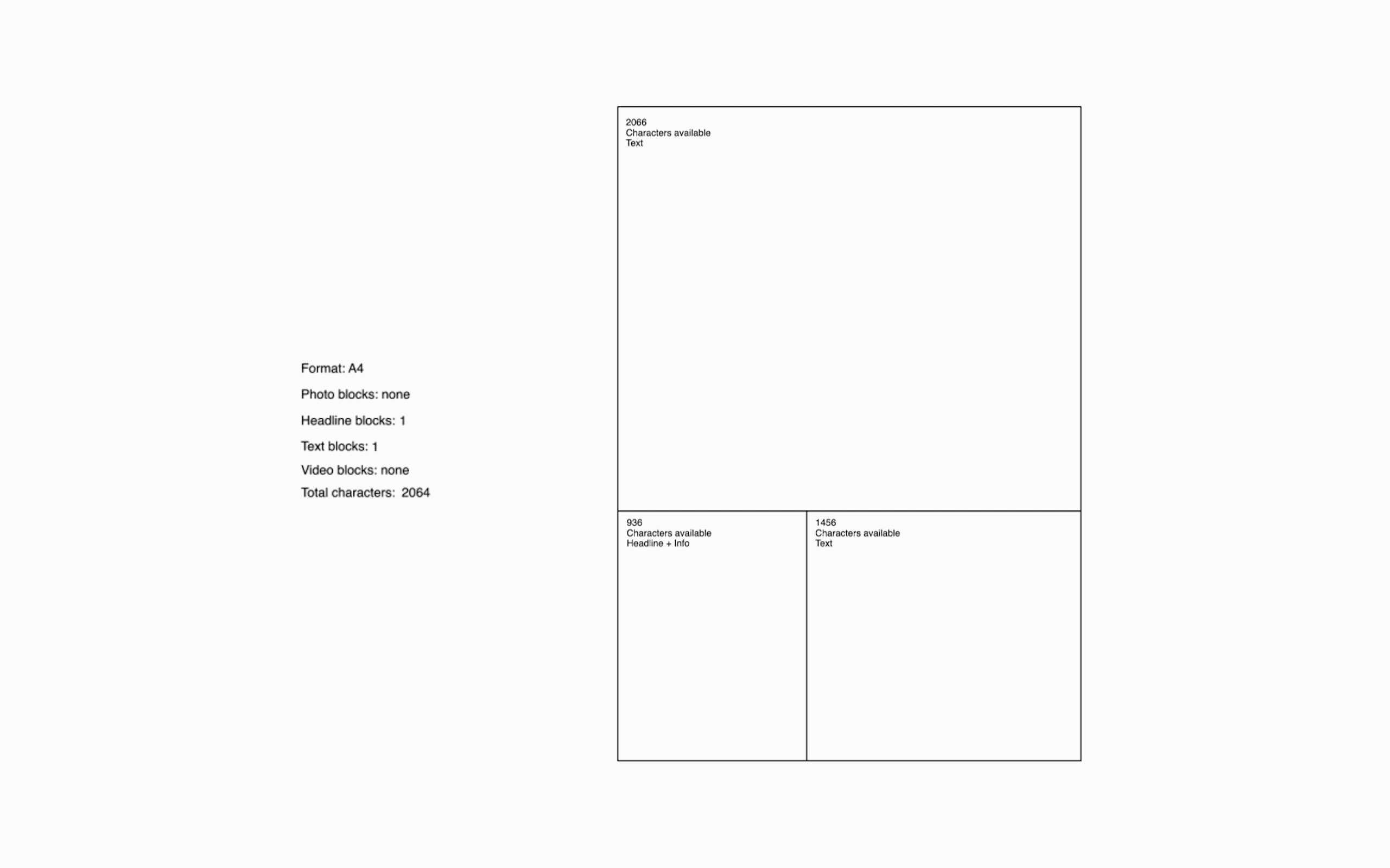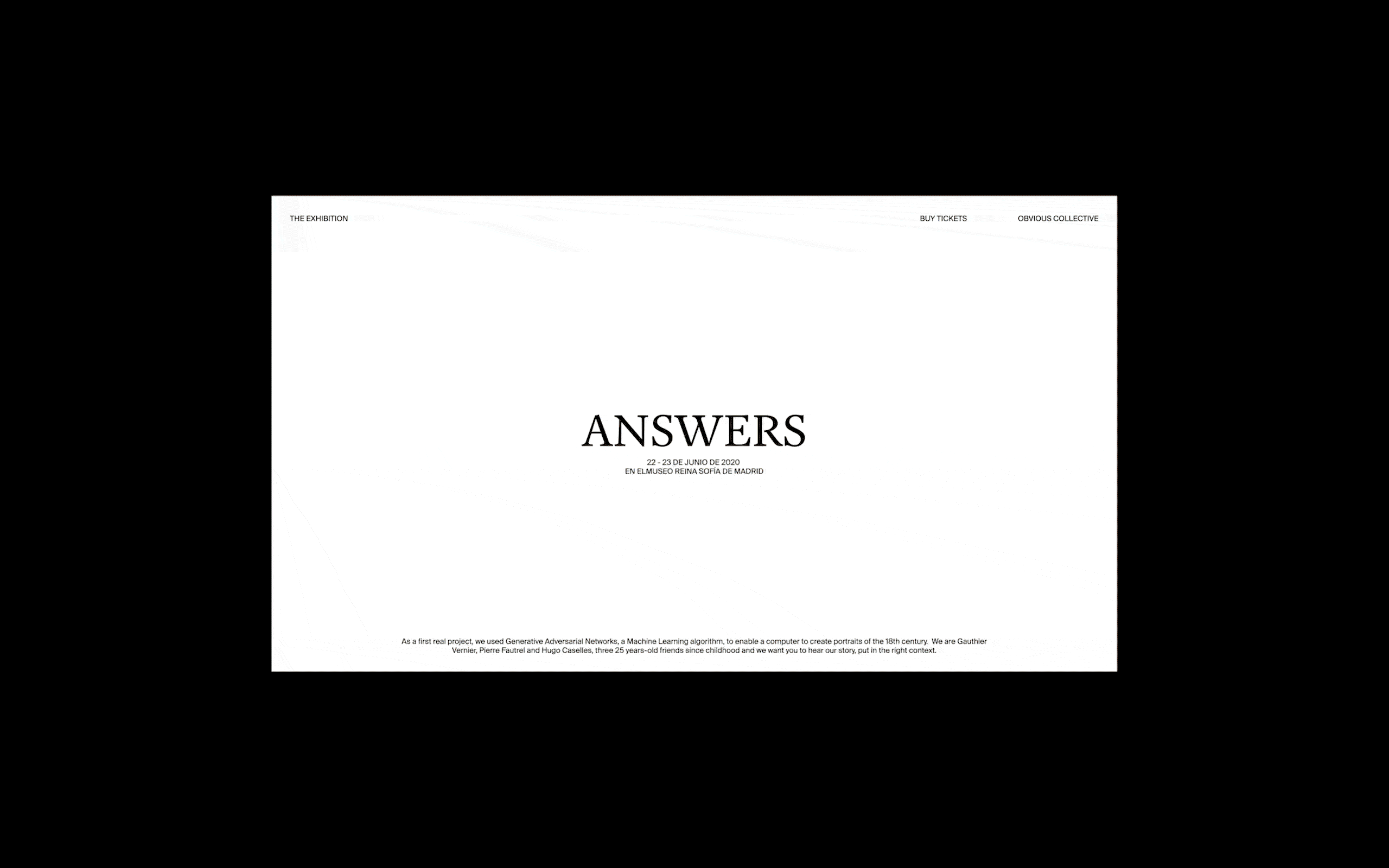 Computers are useless. They can only give you answers. - Pablo Picasso